SOCIAL SKYDIVING
Singapore's Top Dating and Personal Development Academy
"Life begins at the end of your comfort zone"
Neale Donald Walsch
Transform Your Life Today
We make meeting and dating women intuitive and natural
Social Skydiving is Singapore's top dating and personal development academy, we utilise self-developmental strategies and psychology to help Singaporean men get a girlfriend by expressing themselves honestly and authentically. We transform their romantic and social lives by turning them into confident and charismatic individuals. Here at Social Skydiving, we strongly condemn being deceptive, misogynistic or manipulative.
As a dating and personal development academy, we strongly believe in pushing ourselves out of our comfort zone. The crippling fear we experience at the thought of approaching an attractive stranger or asking a potential partner out on a date is not unlike staring down from a plane 15,000 feet in the air. However the moment you leap off, start barreling down to earth while your parachute deploys behind you, the ethereal experience makes the previously overwhelming dread inconsequential. Such is the metaphor for what we do here at Social Skydiving.
Hundreds of businessmen, students, entrepreneurs and average Singaporean men have improved their romantic and social lives with our courses
Over the past 5 years, hundreds of Singaporean men have depended on us to change their lives in powerful and significant ways, that's a tremendous responsibility we are thankful for and do not take for granted. We make sure we're continuously pushing the boundaries of offering unparalleled value and going above and beyond for our students who have placed their trust in us. As a dating coach, we live, sleep and breathe personal growth and development, having dedicated our lives to helping men meet and date the women of their dreams with our live programmes, workshops, masterclasses, courses and bootcamps.
We've worked hard to create a business we'd want to trust our dating lives with. We hope you will too.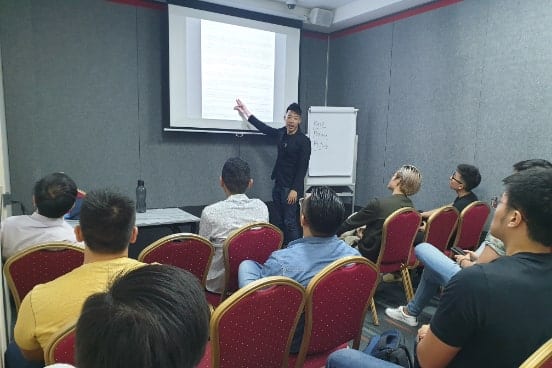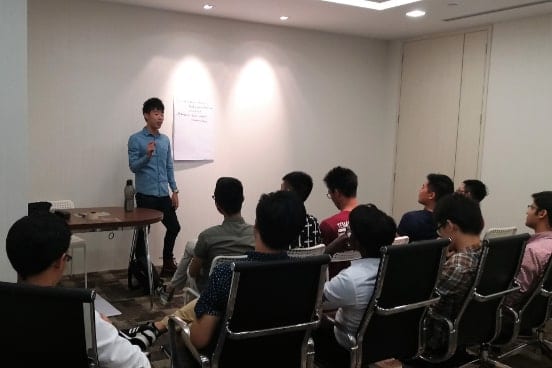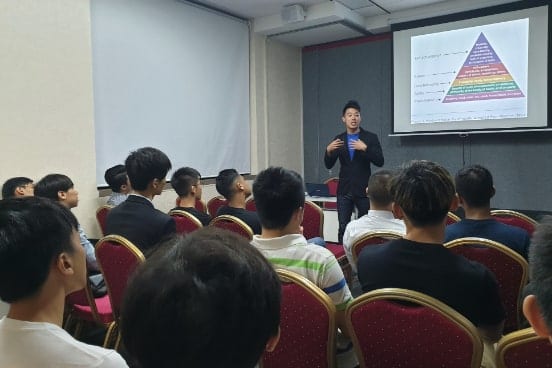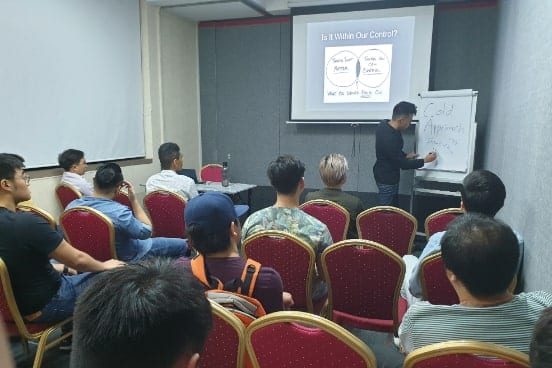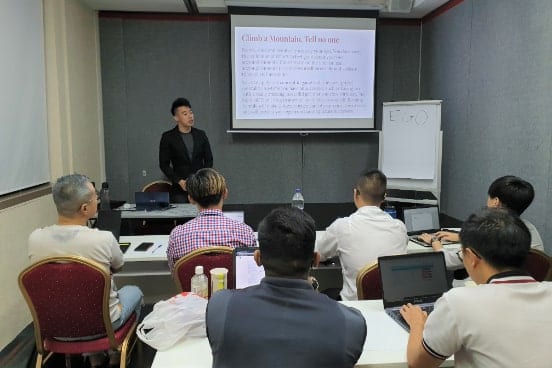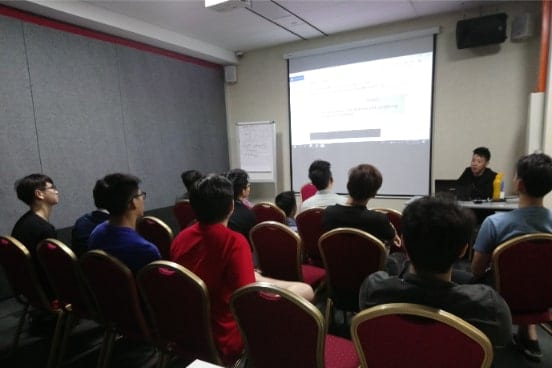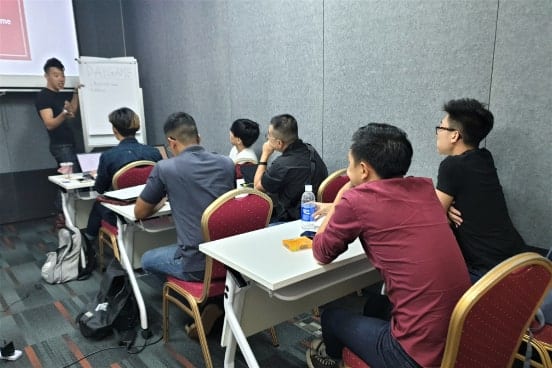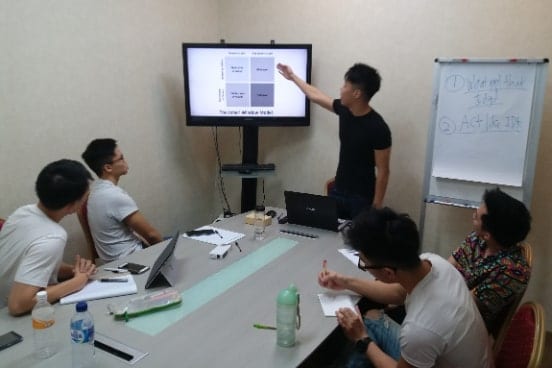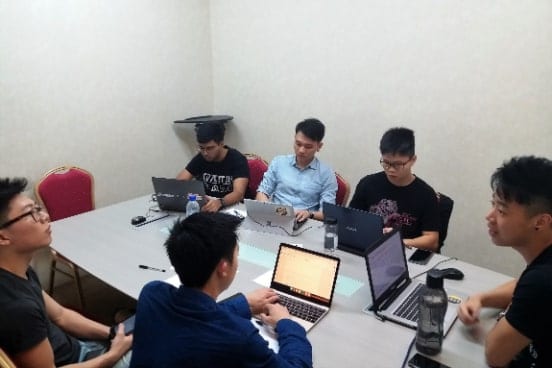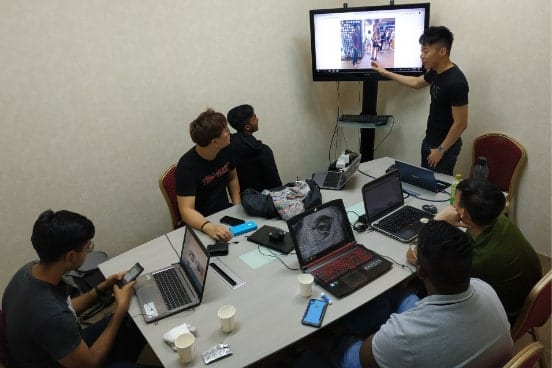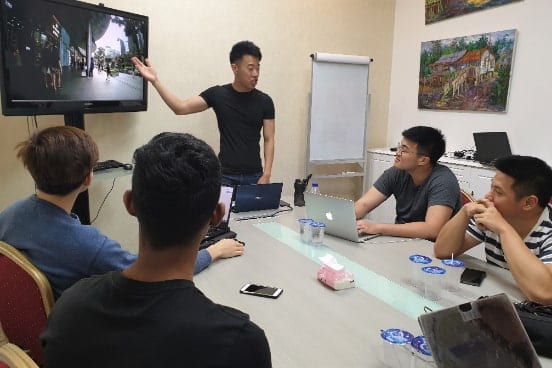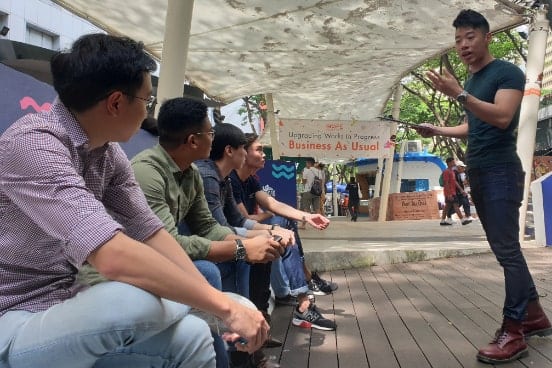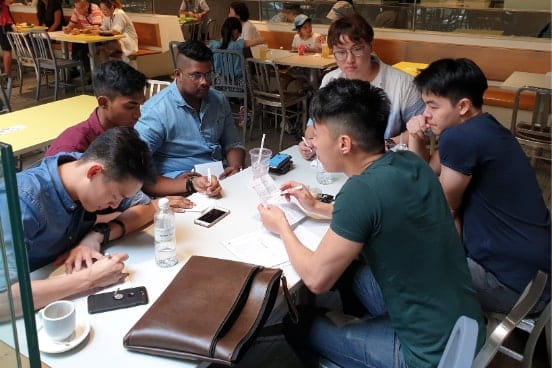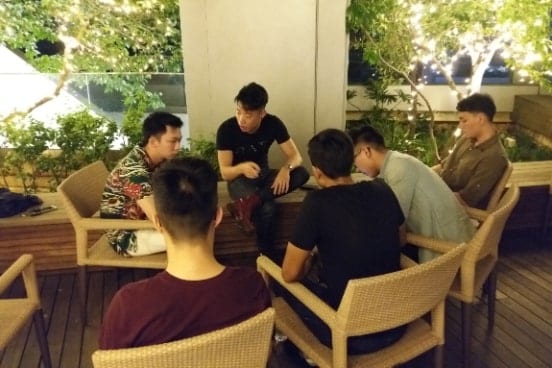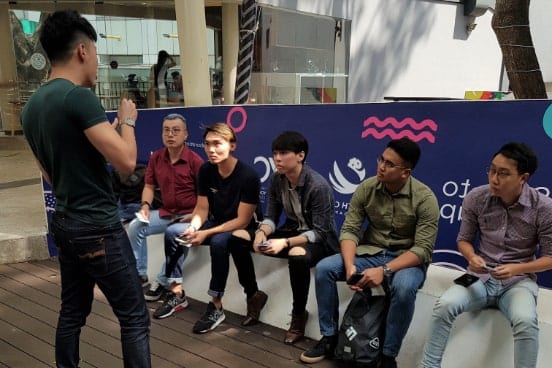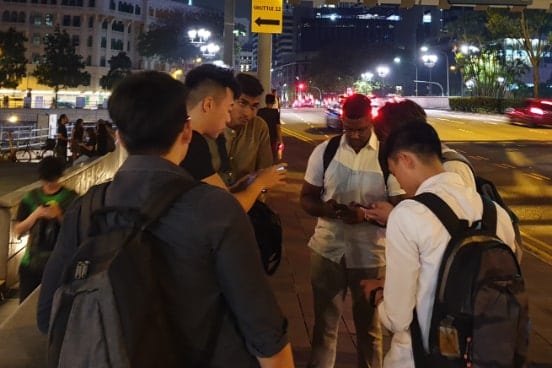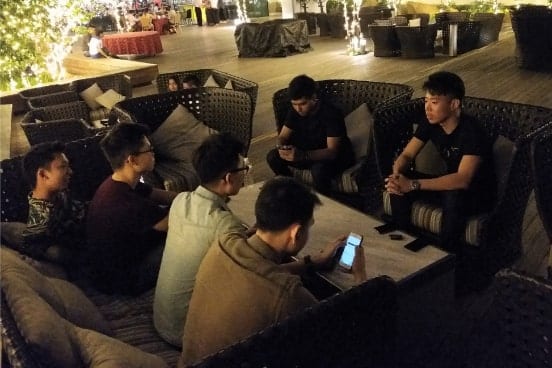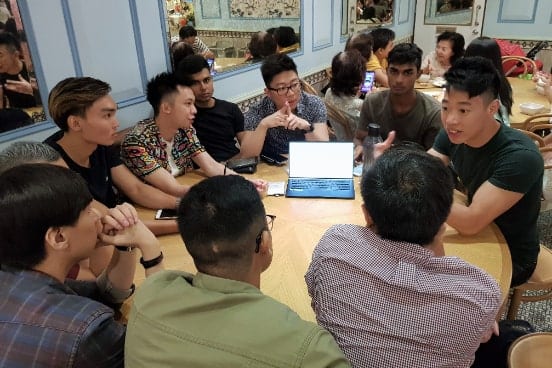 Welcome to Social Skydiving
There's tons articles you can find online that hasn't been working. This is because the majority of those are more applicable in the Western context and don't account for cultural sensitivities in Singapore. Social Skydiving is not about changing who you are, merely bringing out the best in yourself by developing your core confidence with our proven methods and techniques for creating genuine connections with attractive women.
The desire for growth has to be greater than the desire to protect the ego. Being passive and hoping for circumstances to change is the worst thing to do. In the words of Albert Einstein, "The definition of insanity is doing the same thing over and over again expecting a different result". If what you have been doing thus far is not giving you results, it's insanity to continue winding down the same path.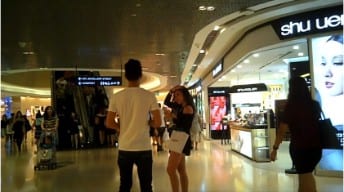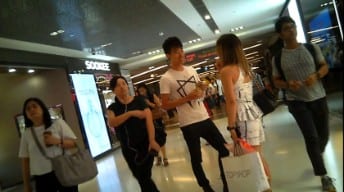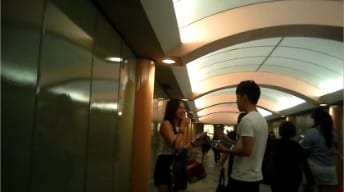 Attract Women with honesty and authenticity
Taking actionable steps towards meeting and dating the women of your dreams takes courage and release of the ego. Chances are you're too busy to put in time to find the right woman and would benefit greatly by working with us. Social Skydiving is an all encompassing academy instilling quantifiable principles on body language, interpersonal communication, conversational skills, inner confidence, approaching, attracting, and taking attractive women out on unforgettable dates.
We specialize in coaching Singaporean men to spark organic and natural interactions with women to cultivate genuine connections.
Even Olympic Champions Need Coaches
The powerful change Social Skydiving brings in your life can be scary. It's easy to procrastinate on your dreams; to tell yourself everything will magically fall into place someday and the one will appear. Here's the brutal truth, until you take massive action, absolutely nothing will change. Reading books and advice from articles on the internet can help at the start of your journey. But without constantly striving to improve all aspects of yourself and putting theory into practice with the guidance of an experienced coach, you'll find yourself back at square one. Reading about something and implementing it in real life effectively are two completely different things. We are all about tangible, observable results that can be measured.
Invest in Yourself and your Future
We do not advocate 'picking up' women or seeing them as another notch on the bedpost. Social Skydiving is all about taking life by the reins and building an identity. Positive change in successes with women is simply a consequence.
Check out our Courses and Programmes HERE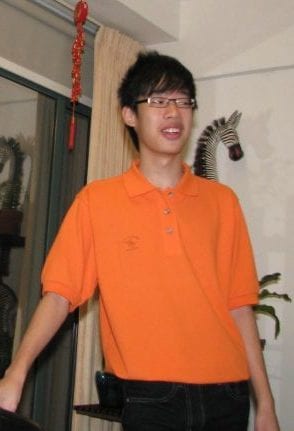 Hello, my name is Malcolm, Dating and Relationship Coach here at Social Skydiving which I founded in 2015. I started my journey of personal development as an extremely shy person back in 2010, in fact, I was a nerd who suffered from clinically diagnosed social anxiety, skinny with negative body image issues, had zero confidence in myself and non-existent self-esteem to boot. It was a dark and troubling time in my life. The isolation I experienced from not knowing how to interact with people caused me to linger in a depressive state for years while I used computer game addiction as a coping mechanism.
Then something happened, I got tired of being a loser and feeling lonely all the time. I realised I could continue to wallow in self-pity for the rest of my life OR take massive, determined action. So I made the decision to learn how to be a confident and social man to get a girlfriend in my life. I was so desperate to find one true thing that really works that I ended up emptying my entire savings as a student working part-time; purchasing pretty much every single book, article, video and product on the topic of dating. However, after I consumed this mass of knowledge, I was dissapointed to realise I could not find this "one true thing" that actually works. I gained little to no results as they were only usable in the Western context and did not apply in Singapore at all!
That was then I decided to turn my life into a giant experiment. I would come up with hypotheses about how social dynamics, interpersonal interactions and attraction works and test them rigorously myself in real life. The start of my journey went horribly wrong, I met with countless failures and painful lessons, making pretty much every mistake someone could make and had no results to show for. It was a difficult time in my journey, however, the pain and suffering led me to revelations on how to evoke innate change and evolve into the greater version of myself.
As I started to understand the revelations and epiphanies I experienced and applied them, my personal and dating life transformed exponentially. After I really figured things out, I could easily form genuine connections with attractive women and managed to lead the life I have always dreamed of.
More than that, I was able to help other men improve their own lives as well. I decided to start teaching others the same way I wished someone would have taught me when I started on my journey and have dedicated my life as a dating coach to help hundreds of Singaporean men over the past 5 years. I do this because it is incredibly rewarding and fulfilling for me. 
With the assistance of my elite team of instructors and wing girls, I have been imparting Singaporean men with the tools, strategies, and techniques to accelerate their growth and overcome any obstacles they may encounter on their journey towards improving their romantic and social lives. Rather than provide pieces to a puzzle, I create individualized blueprints to success for my students. 
My specialization is in personal growth, self-development and coaching others to become a confident and charismatic man. Social Skydiving's mission is to help men spark organic and natural interactions with women to cultivate genuine connections. If you are looking for deceptive tricks to manipulate women for your selfish gains, look elsewhere.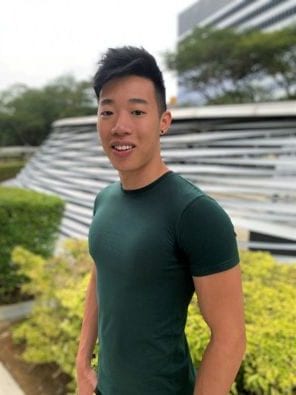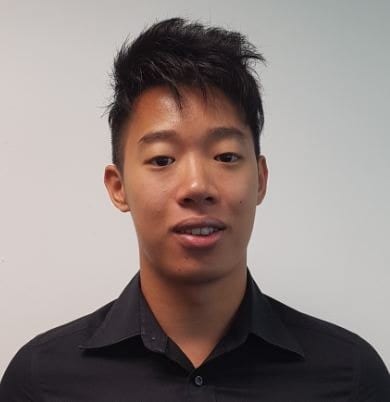 Malcolm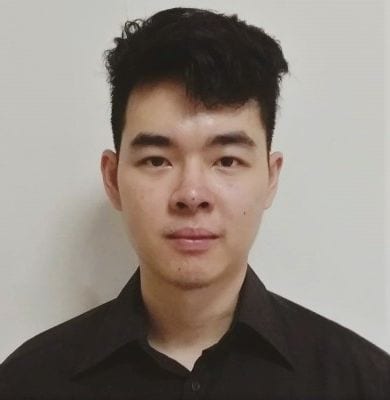 Kenneth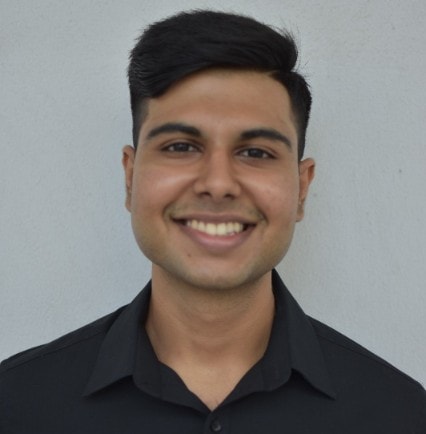 AJ
Learning to get better with women helps men gain confidence and get into fulfilling long-term relationships. In our society many people only see the surface applications of getting good at attracting the opposite gender. Nobody likes thinking that we're susceptible to scripts and techniques that trigger attraction and find it ethically questionable. Common reactions include "Are they using tricks on women?" "Only certain kinds of girls fall for this crap" and "This is only for creepy losers who have no social life." However I'm not surprised to hear skepticism — and rightfully so.
Hundreds of our students from over the years have had success from using our principles. Notice I said principles — not tactics. Principles underlie everything you do and are imperative to long-term transformation. For example, I can teach you a cool negotiation script — a tactic — and it will probably work. But once you use it, you'll have changed nothing long term. That only comes with automating actions and behaviors by changing your overall mindset and perspectives.
Instead of resorting to deception and manipulation, we advocate self-development to become the greater version of ourselves. We empower our students with honest and authentic ways to cultivate genuine connections. We love and respect women, hence we demand that our students do the same and expect nothing less. We help gentlemen of integrity who want to meet amazing women, if you are looking for deceptive tricks to manipulate women for your selfish gains, Social Skydiving Academy is not for you.
We all think we 'should' know about meeting and dating women — but nobody really teaches us
Friends give us random "tips and tricks"(Say this line to her! Do this that worked for me!) but we never have holistic, systematic understanding of the entire process
It's taboo to talk about wanting to be with attractive women(Personality is everything! Looks don't matter at all!) — and it's taboo to talk about how we're failing with women
In fact some of our students were initially doubtful when they first heard about us, that was until they experienced first hand how we were able to help them transform their lives entirely. Many would later describe Social Skydiving as a major turning point in their lives.
Are you willing to find out if you will share their sentiment? Have a free coffee or tea on us during a 45min consultation session! Come with an open mind and find out for yourself how we are able to help you. If it turns out to be bullshit, you would have wasted 45mins of your life and got a free coffee/tea in exchange. However if we turn out to be the real deal, this could be the start of a new chapter of your life.
Social Skydiving Community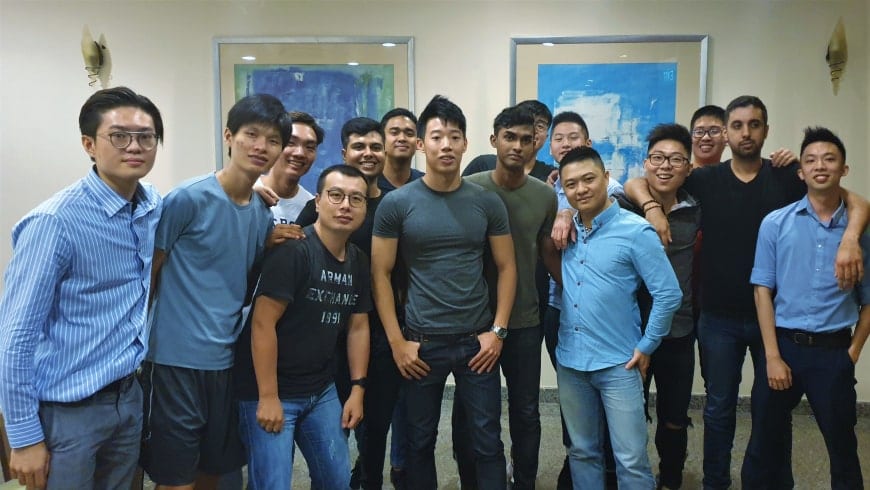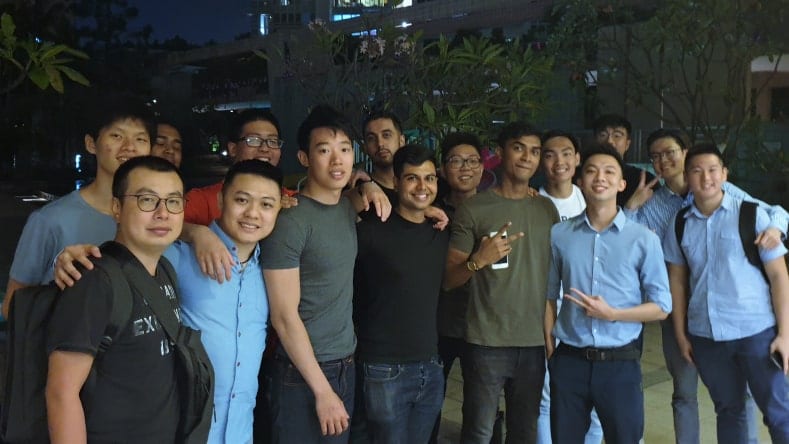 Every student that graduates from our courses and programmes have the honor of being inducted into our Social Skydiving Community. It is an exclusive members-only club where like-minded individuals who share values and beliefs actively engage in learning from one another as a true community of learners. Our positive learning community supports diverse student capabilities by enabling all members to participate at their level of expertise and comfort. Our community ranges from individuals who already have massive success with women to those whose journey has only just started. There is no place for ego or toxicity in our community, everyone here believes in developing themselves by continuing to learn and grow together as a community.
We host a wide range of events and activities every month such as:
Once inducted into our community, you gain a lifetime membership to all our events free of charge.
Workshops – Instructors host a workshop on specific dating related topics
Meetups – Social Skydiving Community gather together to bond over dinner or an activity
Accountability Sharing – Members share their recent dating successes and results for accountability
Nightgame outings –  We book a King Suite at a hotel next to out nightgame location (usually Novotel beside Clarke Quay) for students to game together with instructors and be able to pull to for nightgame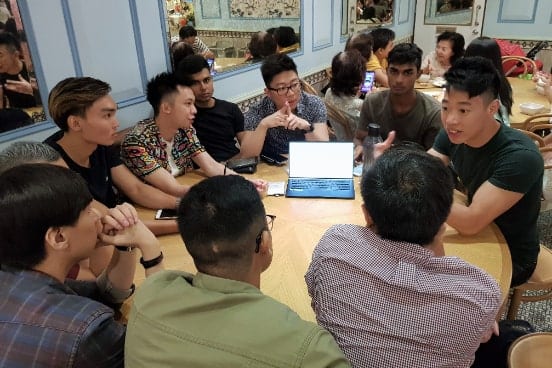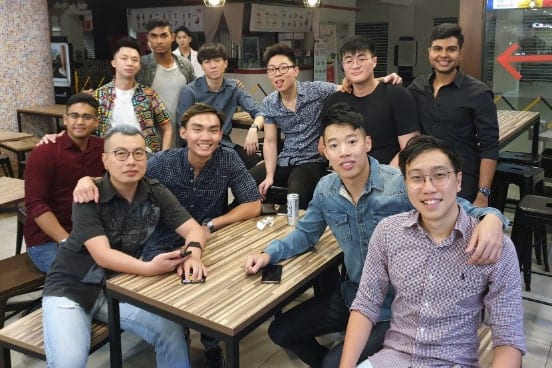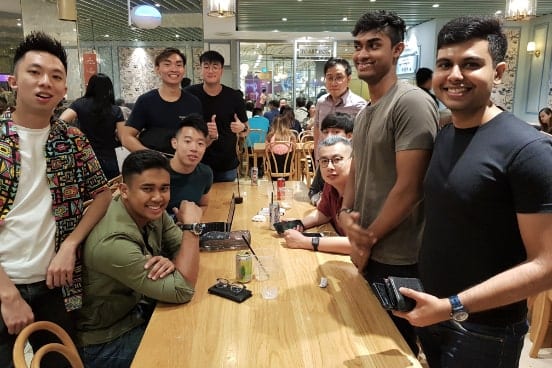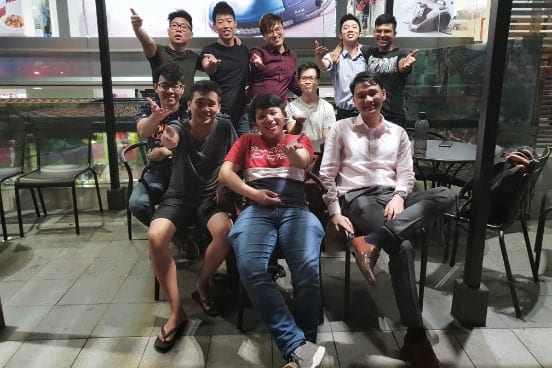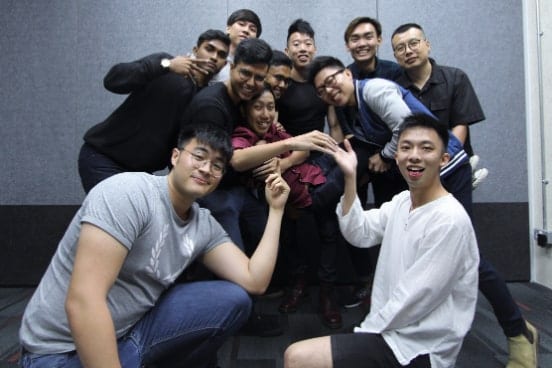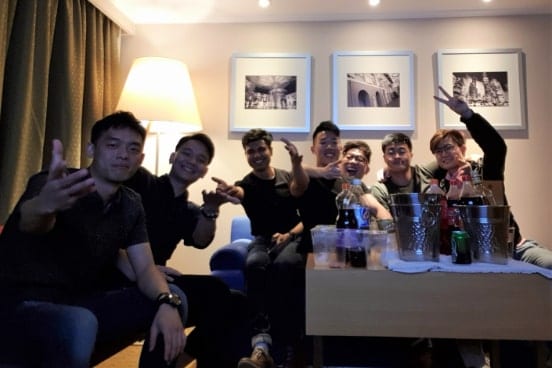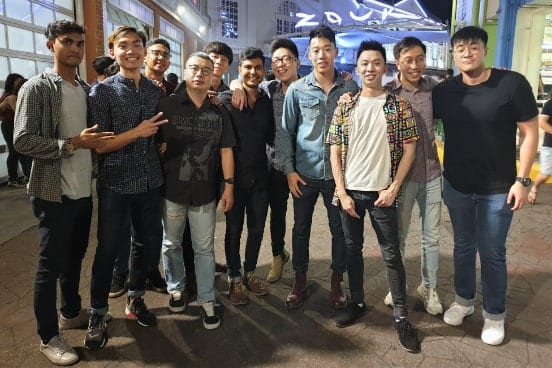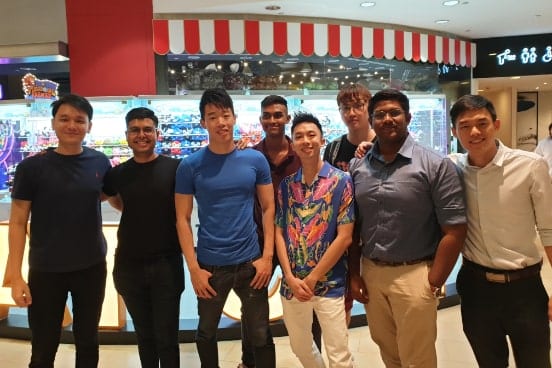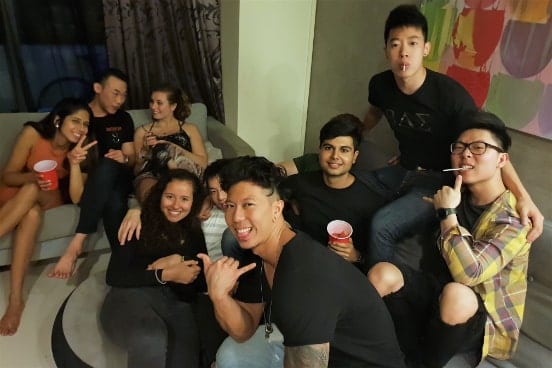 Social Skydiving House Parties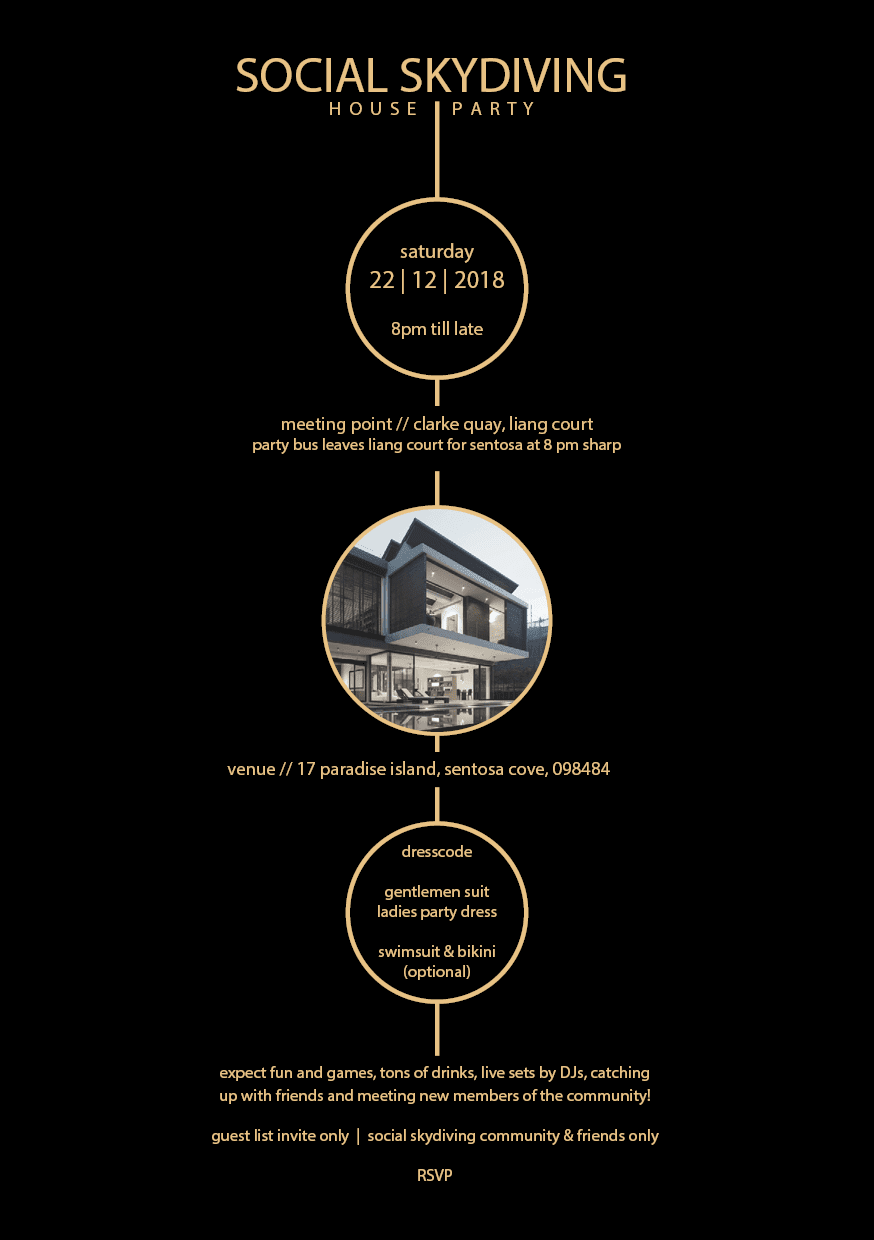 Social Skydiving hosts an epic house party annually to bring our entire community of members and their friends together. This initiative aims to set a measurable goal for our students to attain — To bring their dates and new girlfriends to a social gathering to have fun and catch up with mentors and friends they met along their personal development journey.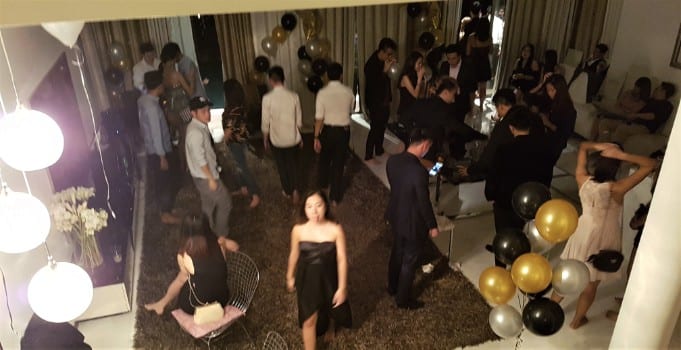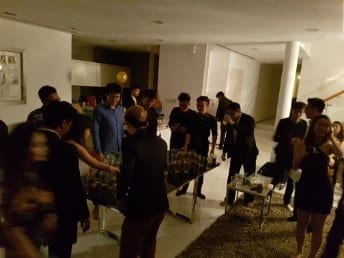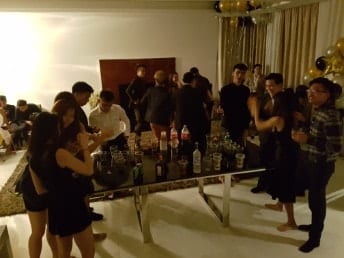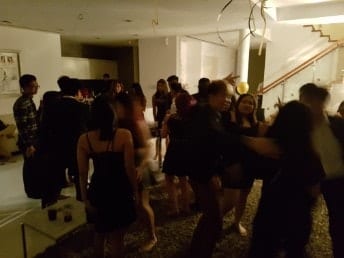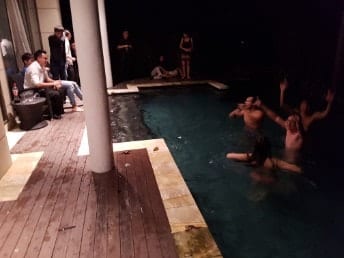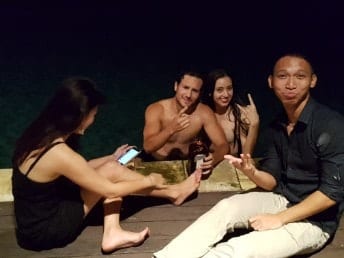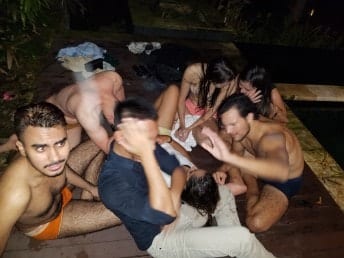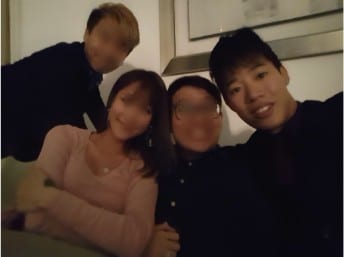 Wee Kiat - Self-Employed (32)
I was initially skeptical about the instructors because they were younger than me. But all my doubts vanished when I saw the in-field demonstrations by them. Seeing really is believing and from then on I decided to put 100% effort into learning from them. I practiced all the skills and techniques I learnt without fail and started to see improvement and results.
My girlfriend and I have been together for almost 10months now all thanks to the guidance of Malcolm and his team, I still keep in contact with them through the community meetups and gatherings to get relationship advice and I'm really thankful for all their help. Social Skydiving was the best thing that could have happened for my dating life!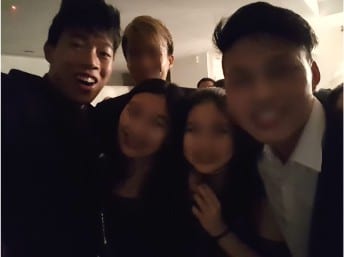 Xiang Yu - Sales Executive (24)
I like that what i learned is specially for being in Singapore as other stuff i read online are always for other country. After i learn how to make nice conversations with girls and attract them, talking with my female colleagues and female friends become so much easy.
By using all the things i learn i manage to meet my new girlfriend during a company training event by talking with her and getting her number. We went on many many dates which i planned with the help of Malcolm before she become my girlfriend.
I am happy i found Social Skydiving Academy or i won't able to get my current girlfriend!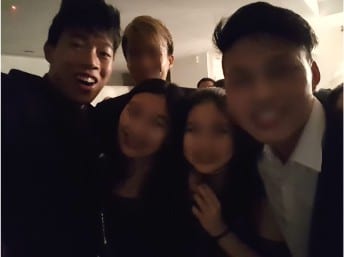 Nicholas - Student (21)
I have many female friends and I have no problem talking to girls but whenever I'm around a girl that's super hot and I'm interested in, I tend to freeze up and get awkward. Malcolm's wing girls really helped me a lot with being comfortable around hot girls, talking and being around them made me see hot girls are also normal human beings and treating them like normal people is better than trying to impress them all the time.
I have been on countless dates with many attractive girls with the help of all the techniques and strategies I learnt from Social Skydiving Academy. I really believe in the work Malcolm and his team is doing after seeing how they change lives, it's my dream to become a dating coach and join the Social Skydiving team one day.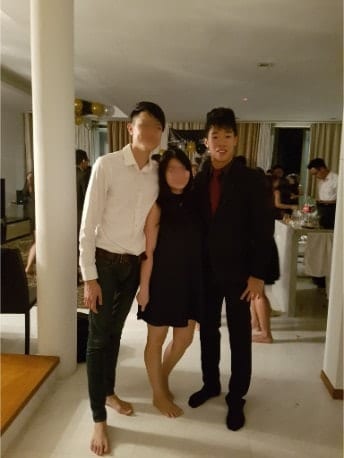 Ryan - Marketing Professional (25)
Before I started my journey with Social Skydiving, I had been concentrating on my career and had no dating life for a long time. I always thought that sooner or later the right girl will appear in my life. I waited for her to appear for many years and I felt that I needed to do something or I will just keep waiting. I was shocked at the live in-field demonstrations by Malcolm and it made me question what was really possible. I didn't know dating coach existed much less believe it can be done in Singapore as most girls won't even talk to strangers, much less flirt and get physical with someone they just met.
Although we were advised to have our own conversation style that is unique to our own personality, I copied his style and got interest from some girls that I approached immediately! I had many interactions, gradually improving each time under the close guidance of Malcolm. I like that he walks the talk and shows it to me instead of just talking about it. After seeing at how it's done in real life, it is so much easier to learn and understand how approaching women works. I started dating a few girls I met through my new skills and soon chose the perfect girl for me.
Without going through Social Skydiving I definitely won't be able to get to where I am today. I didn't expect to be the one choosing which girl is the most suitable for me as usually it is the girl that chooses the guy. The instructors and wing girls at Social Skydiving really genuinely wish to help me learn all the skills I needed to connect with women and i'm really thankful for their help.
Click

HERE

 for more Success Stories and Testimonials!